Satisfying Vegan Recipes Made Easy
From The Comfort Of My Bowl shares easy vegan comfort food and dessert recipes. Here you'll find classic vegan recipes and childhood favorites suitable for everyone.
Christmas Favorites
What's Popular
These top vegan recipes are reader favorites that have been tried, tested and shared again and again.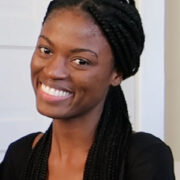 Welcome to from the comfort of my bowl
Hi, I'm Jhanelle! I have been cooking and developing vegan recipes for 8 years. Here you'll find vegan versions of classics and childhood favorites suitable for everyone. Join me as I share easy vegan comfort food and dessert recipes. Read more →